Privacy and safety are essential for your early recovery work. You need to feel safe enough to feel whatever feelings come up in you. You need privacy so you are free to experience your feelings with no concern about how someone might react to your emotions. Establishing a place of privacy and safety, even for a short time once a week ma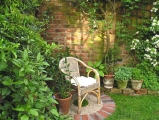 y be a new and challenging experience for you. Your secret places for acting out your eating disorders are not safe.
Determining what is a safe and private place and giving yourself regular access to this place is a crucial part of your recovery. Over time, as you make progress in your recovery you will find that you have more safety and privacy in your life because you are learning how to create it for yourself. For now, you begin with manageable steps. For a short time, once a week, you enter your safe and private space.
What you write is for your eyes only. If you have any worries that someone will read what you have written you will censor yourself. If you feel someone is looking over your shoulder and reading what you write you will not put down your private thoughts and emotional experiences. You may even prevent yourself from knowing what you actually think or feel as a way of protecting yourself.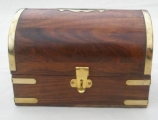 You need a private and secure place for your book. You need to develop the habit of taking it from your private place when you are going to write and then returning it to your private place when you are finished.
Step Four:
Select a safe and private place for your appointments with yourself and a place of safekeeping for your notebook.
Step Five:
Read the seven introduction points again.
Step Six:
Choose one of the secret discovering questions.
Make your choice using your own criteria. For example, you may select a question because:
It touches you the most.
It intrigues you the most.
It causes you a degree of emotion you feel you can tolerate.
You feel it's the safest place to begin.
Eating Disorder Recovery Action Steps in Online Self Help Woorkbook 1-3
Eating Disorder Recovery Action Steps in Online Self Help Woorkbook 4-6
Eating Disorder Recovery Action Steps in Online Self Help Woorkbook 7-9
Eating Disorder Recovery Action Steps in Online Self Help Woorkbook 10-12