Rescue from Bulimia When You Are On Your Own.
Details

Category: Coping Strategies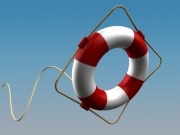 Bulimia recovery help when it seems no help is around. Inspired by Cleo* see below
*Original Letter from Cleo: dear Johanna: Hi, im Cleo, and ive been suffering for bulimia for the past 7 years. Every single day, 5, 6 times a day usually. You can imagine how my stomach is reacting. Obviously i dont know what feeling healty, means...lately ive been having very strong pain episodes, i dont know where to go to get help. ..yes, you might wonder why i havent done it before. I went with a psyquiatrist for almost a year, i went on medication, but still...it didnt work. It gets a little worse, I live in Venezuela in the city of Caracas, and over here such a thing as a doctor specialized on eating desorders is very difficult to find..nor an institution. In this case i want to know...is there something i can do?..am i gonna die?... thanks/ You ask, "Am I gonna die?"o Cleo aI say, No! If you want to live, then let's get cracking and get you on your way to recovery.
To Cleo and anyone who needs and wants eating disorder recovery but can't find help nearby:
Good for you for seeking help and reaching out. If you are nearby I can help. If you are anywhere in the world I can do an outreach call to my internationally connected eating disorder professional organizations to help find you a clinician near where you live.
Please look at: www.afterthediet.com. Your binging and purging has wrecked havoc with your physical health. Perhaps some nutritional guidance can help you regain some physical equilibrium.
Yes, you need deep psychological work with someone who knows and understands eating disorders. Let's try to find someone for you. Maybe we can find someone close to home.
If not, are you in a position to travel where effective treatment exists? For example, do you have the financial resources and the personal freedom and support to attend a residential program in a different country?
Right now, please know that some simple basic care can help you start to get a grip on your health. Basic care nourishes your mind as well as your body. Eating and allowing yourself to digest quality food nourishes your brain cells so you think more clearly. You'll be able to make better decisions while you are living your daily life and looking for professional help.

 Bulimia Emergency Rescue Plan

1.      Drink 6 - 8 glass of clean plain water a day (no bubbles, no sodas).  

2.      Get 8 hours of sleep a night. (often people with eating disorders will deny themselves sleep, i.e. postpone going to bed as yet another way of altering consciousness or sleep too much as a way of zoning out of life and reality.  

3.      Eat three healthy meals a day. I know, this sounds impossible and ridiculous when you are binging and purging six times a day. But you are bulimic. You know exactly what you are keeping in your stomach and what you are purging out. What I'm saying to you is not a recipe for recovery. It's a recipe for getting ready for recovery. So, even though you binge and purge, see to it that you hold three nourishing meals a day.  

4.      Get a notebook and journal every morning. More if you want, but journal a minimum of three handwritten pages every morning, preferably while you are still in bed, before you get up, before you brush your teeth, before breakfast and definitely before you get involved in any kind of project. Just let whatever is in your mind and heart pour out on the page, even if what occurs to you seems silly or seems to make no sense at all. Just give your power over to the pen.  

5.      Follow the eating disorder recovery action steps in my workbook. The urls are below.  I wrote the workbook for people with eating disorders who did not have access to professional help. Many people around the world have found the exercises helpful. Some people are working with excellent psychotherapists who do not have expertise in the field of eating disorders. Patients and therapists tell me that incorporating the workbook exercises into their ongoing therapy has provided more direction and depth to their recovery work. 

6.      Nourish you body. Pay attention to what nutritionist Monika Woolsey writes on www.afterthediet.com. If nothing else, at least get a good fish oil into you twice a day.  

7.      Gather what supports you. This can be anything you choose. You know what helps the real you that resides beyond your guilt, shame and fear.
        
Possibilities:         
your pet
your music,
your favorite place,
your place of worship (during services or when the sacred place is empty and when you feel you are not alone but closer to what you honor and what cherishes you),
your plant,
poetry books,
people or one person you trust,
your cuddly plush toy animal like teddy bear (if you don't have one, go get one. Find one you can talk to, hold in the night, snuggle with in your sleep,
Websites and blogs that support you.  
Discover ways to support and nourish yourself through action. 
Give yourself a clean and organized environment.
Get rid of clutter and broken things.
Clean your possessions and yourself. Make an effort to be clean and tidy.
If you are living in a messy situation the mess itself will feed your depression and sense of futility. Gradually, a little every day if necessary, give yourself the gift of a clean and organized space.   
Most of all, please know that your despair is the solid bottom you hit when you are alive and kicking up to light and life. When you extend yourself through your fear and despair, you will find surprising pathways to your recovery. I'll do the best I can to help you. I have confidence that others will help you, too. Brava and thank you for writing. I'll let you know if I find help for you in Caracas. Please write again and let us know how you are doing.
Eating Disorder Recovery Action Steps in Online Self Help Woorkbook  1-3
Eating Disorder Recovery Action Steps in Online Self Help Woorkbook  4-6
Eating Disorder Recovery Action Steps in Online Self Help Woorkbook  7-9
Eating Disorder Recovery Action Steps in Online Self Help Woorkbook  10-12
Who's
Online
We have 36 guests and no members online