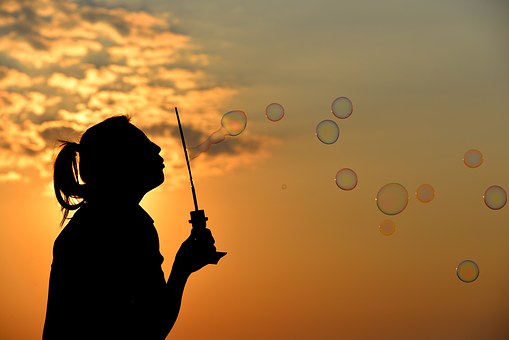 playing with creativity and surprise
"The most regretful people on earth are those that felt the call to creative work...& gave it neither power nor time."
~ Mary Oliver
Eating disorder recovery is a vital, valuable, soul saving, life enhancing endeavor. Your life enhancing path begins as you recover. Your creative path is about the real you.
As you move through your recovery process and become more free of your eating disorder ask yourself:
Who is the you being revealed?

What is your heart's desire?

What can you create now that you are free to create?
When you are under the suffocating blanket of an eating disorder your basic assumptions about who you are and what you want out of life are blocked from your awareness. You may believe you are who you've been told you are or who who you've been told you must be.
As your eating disorder fades you gain more freedom to experience your own truth about yourself.
You can feel off balance, as if yo've lost your equillibrium in the world, because you are not who you thought you were.

You discover what you like and what you don't like.

You discove who you want to be with and who you can no longer bear to be near.

You discover your personal taste, different from what you believed you were expected to choose.

You discover emotional responses that feel strange and wrong.

You are apprehensive because you are thinking thoughts and wanting to make choices you are certain will displease or dissapoint people around you.

You discover interests that draw your attention.

You discover interests that stimulate your imagination.

You, with trepidation, take actions that feel daring, like applying for a different job or going back to school, or starting to paint or draw or read classics or garden or volunteer for social justice.

You discover you can say "No," to people around you who have had power in your life.

You discover that you can make choices based on what you feel and choose now.

You discover new people who take an interest, respect and appreciate your emerging perspective.
And you discover that you can be frightened by these thoughts, feelings and discoveries. Yet you know you are on the right track for you.
This is the time to be sure you have a support system including a psychotherapist, who supports not only your eating disorder recovery, but also the emerging authentic you who will live differently in ths world.
Journal your responses every day. Talk about your responses with your psychotherapist. Support yourself with supportive people as you grow into your true self.
Joanna Poppink is a private psychotherapist specializing in eating disorder recovery, stress, PTSD and adult development.



She is licensed in CA, AZ, OR, FL, UT and is author of the book:

Healing Your Hungry Heart: recovering from your eating disorder

For information about her work see: Psychotherapy with Joanna
Appointments are virtual. For a free telephone consulation e-mail her at:This email address is being protected from spambots. You need JavaScript enabled to view it.