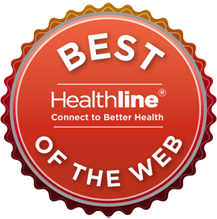 Wow! EatingDisorderRecovery.com is on the Healthline list of the 18 Best Eating Disorder Blogs of 2012.
Our descrption:
Eating Disorder Recovery
Author, lecturer, and licensed psychotherapist Joanna Poppink has built a wonderful blog for people struggling with eating disorders. From self-esteem exercises to practical tips on symptom management, this expert dishes out advice and information on the nitty-gritty details of eating disorders.
Who's
Online
We have 28 guests and no members online
Healing
Your Hungry Heart - the book