Joanna Poppink, MFT, created this site. Joanna is a California, Florida, Oregon and Utah psychotherapist, speaker and author of Healing Your Hungry Heart: recovering from your eating disorder. She specializes in eating disorder recovery for adult women and with an emphasis on building a fulfilling life beyond recovery. All appointments are virtual.
To make contact with Joanna for a free telephone consultation, please e-mail her at:
This email address is being protected from spambots. You need JavaScript enabled to view it.
or call
310-474-4165
.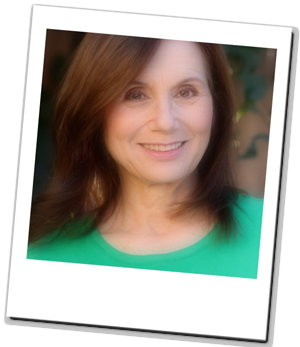 Joanna Poppink is a licensed psychotherapist since 1981, serving clients virtually in California, Florida, Oregon and Utah.
She creates a physical and emotional professional environment that helps adult women develop psychological health and live successful and satisfying lives. The shared goal is for women to experience joy in their pursuits and their relationships based on a healthy and sturdy sense of self.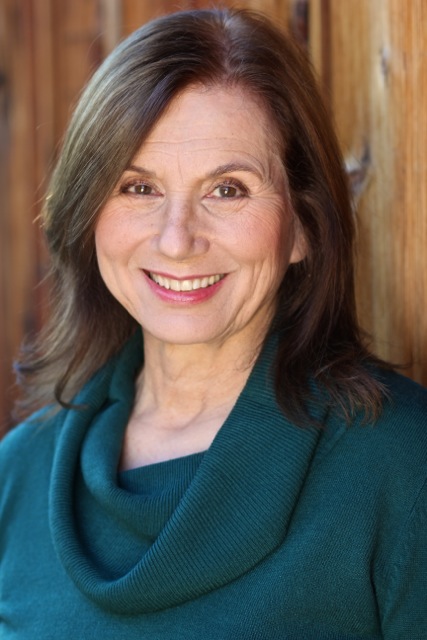 History of Professional Continuing Education Credits (partial)
Joanna Poppink, M.F.T
CA License #15563
Florida License # MT3982
Oregon License # T1863


10573 West Pico Blvd. Suite 20



This email address is being protected from spambots. You need JavaScript enabled to view it.

(310) 474-4165



Joanna Poppink, private practice psychotherapist

2020 Continuing Education Units

Certificate in Ecopsychology...................................................12.0
Andy Fisher, PhD, Craig Chalquist, PhD, Linda Buzzell, MFT
Pacifica Graduate Institute
801 Ladera Lane, Santa Barbara, CA 93108
Provider CAMFT Therapists #67021
April 24, 2020

Ethics and Boundary Issues ....................................................5.0
An ethics course
William A. Cook, Ph.D.
Director, CE4Less.com, Inc
APA approved for continuing education
June 12, 2020

Mandatory Abuse Reporting ....................................................1.0
An ethics course
William A. Cook, Ph.D.
Director, CE4Less.com, Inc
APA approved for continuing education
June 17, 2020

Telemental Health Practice........................................................6.0
William A. Cook, Ph.D.
Director, CE4Less.com, Inc
APA approved for continuing education
October 4, 2020

Intimate Partner Violence in Culturally Diverse Groups............3.0
and Special Populations
A cultural competency course
William A. Cook, Ph.D.
Director, CE4Less.com, Inc
APA approved for continuing education
October 4, 2020

Practice with Diverse Populations: ........................................ 2.0
Tools for Cultural Competence
William A. Cook, Ph.D.
Director, CE4Less.com, Inc
APA approved for continuing education
October 4, 2020

Texas State Board of Examinrs of Marriage and Family
Therapists
Jurisprudence Exam
eStrategy Solutions
October 9, 2020

Certificate of Completion _ AZ Statutes
Center for Credentialing & Education
CCE-Global Learning Management System
October 10, 2020 12:46 a.m.


Preventing Medical Errors: Best Practices for Mental...............2.0
Health Professionals
William A. Cook, Ph.D.
Director, CE4Less.com, Inc
APA approved for continuing education
October 12, 2020

DSM-5: A Comprehensive Overview ........................................5.0
William A. Cook, Ph.D.
Director, CE4Less.com, Inc
APA approved for continuing education
October 12, 2020

Florida Laws and Rules ............................................................3.0
William A. Cook, Ph.D.
Director, CE4Less.com, Inc
APA approved for continuing education
October 12, 2020

The Neurobiology of Substance Use, Misuse, and Addiction.. 1.0
William A. Cook, Ph.D.
Director, CE4Less.com, Inc
APA approved for continuing education
Octoer 16, 2020


2019

Reflection on Bidirectional Influence ....................................... 2.0
in the Matisse/Picasso Relationship and in Clinical Practice
Linda Carter, MSN, CN
Jung Institute, Los Angeles, CA
CE Provider #PCE318
January 23, 2019


A Psychological Perspective Events………………...................2.0
:Wolfgang Pauli's Dreams –The Archetypal Foundation of Science
Gary Sparks, M.A., M. Div.Jung Institute, Los Angeles, CA
CE Provider #PCE318
January 25, 2019

A Psychological Perspectives Event: …………………………...4.0
The Psychoid Archetype in Erotic Transference
Gary Sparks, M.A., M.Div
Jung Institute, Los Angeles, CA
CE Provider #PCE318
January 26, 2019

What Do Our Dreams Tell Us About Ourselves …...................5.0
That WeDon't Already Know? An Introduction to
Jungian Dream Work
Michal Aizenman, M.A.
Jung Institute, Los Angeles, CA
CE Provider #PCE318
March 23, 2019

60 hour Certificate Program in Jungian Studies
Current Topics in Analytical Psychology
CG Jung Institute of Los Angeles
awarded June 18, 2019 not accredited

Taking Your Life Back: Steps …………..........…........……….3.0
to the Recovery Of a Personal Journey
James Hollis, Ph.D.
Jung Institute, Los Angeles, CA
CE Provider #PCE318
June 15, 2019

Living Life More Fully …........................................…………2.0
in the Shadow of Mortality
James Hollis, Ph.D.
Jung Institute, Los Angeles, CA
CE Provider #PCE318
June 14, 2019




2018

Jungian Certificate Program at Jung Institute, 2017-2018 ..................80 credits
Los Angeles, CA
granted June, 2018
summary: Sept 9, Oct 7, Nov. 18, Dec. 9, 2017
Jan. 20, Feb. 10, Mar. 10, April 14, May 16, June 9, 2018


Psyche's Response to the Intersections of Cultural............................ 2.0
Complexes: Mexican-American Male Identity Formation
John Valenzuela, Ph.D.
Jung Institute, Los Angeles, CA
CE Provider #PCE318
March 7, 2018

Global Interdependence v. Social and Political Fragmentation..............2.0
Seth Wigdor Robbins, M.D., M.P.H.
Jung Institute, Los Angeles, CA
CE Provider #PCE318
March 16. 2018

Paradise Lost...Paradise Regained ........................................................2.0
Jacob Zighelboim, Ph.D., Robert Moradi, M.D.
Jung Institute, Los Angeles, CA
CE Provider #PCE318
April 30, 2018

Unexamined Male Libido ....................................................................... 2.0
James Gooch, M.D., JoAnn Culbert-Koehn, LCSW, Barry Miller, PhD
Jung Institute, Los Angeles, CA
CE Provider #PCE318
April 23, 2018

Reading Goethe' "Faust" from the Point of View of Jung's ......................16.00
Analytical Psychology
J. Gordon Nelson, Ph.D.
Jung Institute, Los Angeles, CA
CE Provider #PCE318
April 4, 18, 25, May 2, 9, 16, 23, 30


Nightmares, a Demonstration - Part 2 ......................................................2.0
Robert Moradi, M.D.
Jung Institute, Los Angeles, CA
CE Provider #PCE318
April 16, 2018

Clinical Conference on Trauma...............................................................,.5.5
Susan Frankel, PhD, Michael Gellert, LCSW,
Sachiko Taki-Reece, EdD, Pamela Power, PhD
Jung Institute, Los Angeles, CA
CE Provider #PCE318
May 14, 2018

Reclaiming the Lost Soul of the Athlete ................................................. 2.0
Jung Institute, Los Angeles, CA
David Burston, MFT
CE Provider #PCE318
May 18, 2018

Keeping the Pulse ALIVE: Clinical and Spiritual Exploration in the........2.0
Aftermath of the Orlando Mass Shooting
Naomi Azriel, M.F.T.
Jung Institute, Los Angeles, CA
CE Provider #PCE318
June 15, 2018

Dreams, Buddhist Theory and Individuation: A Dialog ...................... 3.0
Master Dingkong, PhD, Patricia Katsky, PhD and
Sylvia Xu, PhD
Jung Institute, Los Angeles, CA
CE Provider #PCE318
July 2, 2018

Introduction to Jungian Sandplay week-end .......................................10.0
Hariet Friedman, M>A>, Marion Anderson, PhD,
Gita Morena, PhD
Jung Institute, Los Angeles, CA
CE Provider #PCE318
July 2, 2018

Childhood Innocence: Racial Prejudice and Shaping of Complexes ......3.0
Fanny Brewster, Ph.D.
Jung Institute, Los Angeles, CA
CE Provider #PCE318
Oct. 6, 2018


Introduction to Sandplay, Part 2 .............................................................10.00
Harriet Friedman, MFT, Marion Anderson, Ph.D,
Gita Morena, Ph.D, MFT
Jung Institute, Los Angeles, CA
CE Provider #PCE318
Oct. 26 & 27, 2018

Ethics and Boundary Issues - 2018 ..........................................................3.00
Ce4Less.com Provider # 1115
William A. Cook, Ph.D. Director
Nov. 16, 2018

Suicide Assessment and Treatment ........................................................3.00
Ce4Less.com Provider # 1115
William A. Cook, Ph.D. Director
Nov. 16, 2018

Our Ecological Self: Restoring the Bond between ................................... 3.00
Inner and Outer Nature
Shanti Mayberry, HHP, PhD
Jung Institute, Los Angeles, CA
CE Provider #PCE318
November 19, 2018

The 'As If' Personality and the Deadened Mother ................................... 4.00
Susan Schwartz, PhD
Jung Institute, Los Angeles, CA
CE Provider #PCE318
December 15, 2018


2017



Eating Disorders Program – Session IIB ……………………………………7.5
Driven to Excess: Altered States of Bopdy and Mind
Margaret A. Fetting, PhD
LAISPS Los Angeles Institute and Society for Psychoanalysis
Provider # PCE311
Weekly on Thursdays 1/5 – 2/2/17
Formal Credentials: B.A. from UCLA. M.A. from Antioch University. MFT licenses: #15563 in California MT3982 in Florida, MT3982 in Oregon, 11992953-3902 in Utah
History of Professional Affiliations:
Who's
Online
We have 33 guests and no members online
Healing
Your Hungry Heart - the book