Eating Disorder Recovery: Six Tips on Building Self Esteem
Details

Category: Healing Resources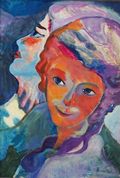 Almost every description of people with active eating disorders includes a statement about low self-esteem. You may not realize you have low self-esteem because you think that how you feel about yourself is based on your permanent personality. 
I invite you to try out these tips and see if they bring positive changes to your outlook and maybe even your life. *pix
To build self esteem:
 Listen to yourself. Pay attention to your feelings. Good way to do it is to journal and READ your  journal.

 If you have a conflict between work and people you love, sometimes choose the people you  love.

 Know that you will not always be consistent, logical or unselfish. Accept your humanity and  continue to grow.

 Give yourself an adult name that generates respect from yourself and others.

 Catch yourself being good, competent, generous or saying "no" when you mean it.

 Praise yourself for your achievements and smile. :)

 

Practice all the above on a regular basis.
Let me know what happens when you try these self-esteem builders.
Which ones are easy for you?

Which are particularly challenging?

Which surprise you because you didn't think they had anything to do with self-esteem?
*pix This photo is licensed under the Creative Commons Attribution-Share Alike 3.0 Unported license.
Attribution: Margret Hofheinz-Döring / Galerie Brigitte Mauch Göppingen

4 minute video: enchanting to delight your heart. What a glorious sense of the world she had and that lives on through her art. Can you honor and cherish the glory in you?
Who's
Online
We have 29 guests and no members online