Dangerous Sexual Liaisons
Details

Category: Symptoms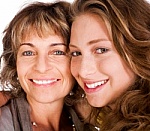 The Vulnerability of Women with Eating Disorders to Dangerous Sexual Liaisons is an issue I continue to address.  The Center for Healthy Sex is sponsoring my three hour class for mental health clinicians on April 7 and granting three CEUs to participants.
Age, looks or smiling faces are not indications of freedom from these dangerous liaisons just as appearance is not reliable evidence indicating the presence or absence of an eating disorder.
Mental health clinicians, both licensed and interns were an attentive and engaged audience Friday morning when I gave two back to back presentations on this topic.  I'm realizing that I have a great deal of material and information to offer. As I prepared my notes and the generous and moving suggestions and stories from you, my readers here on my site and on Facebook, I realized that my presentations would be an introduction to this important area that doesn't get articulated or explored in a focused way.
Now, as I prepare for the three hour class I appreciate how vast this topic is with clinical subtlies that need to be grasped by clinicians working with women suffering from eating disorders or the issues will never come up in therapy sessions.
The challenge to the therapist is this.  On the one hand, she must learn the details of how an eating disorder can govern a woman's sexual activities and experiences, even when the woman doesn't understand, or even make the connection.  On the other hand, the therapist must be slow, gentle and distant from this sensitive material that her client is afraid to bring up. The therapist needs to be accepting of the client's timing.  If the therapist says too much too soon, the client will shut down or leave therapy.  But if the therapist says too little or exhibits shock or judgment in tiny ways, the area will remain unaddressed and undermine the process of recovery.
Bulding the kind of trust that allows the client and the therapist to work together is crucial.  Even when a trustworthy relationship is established a client can feel,
"Well, yes, I trust my therapist, but not about this." 
"Yes, my therapist doesn't judge me, but she then she doesn't know about this." 
"Yes, my therapist is a good therapist with lots of experience, but telling her my stories would shock her and hurt her."
There are approaches to learn that help the therapist help the client.  I hope you will continue to share what helps you in this area and what you wish your therapist knew that could help you more.
The issues I'll address in the class are specific approaches to use when a client:
Is being stalked
Seeks physical pain from others
Puts herself knowingly or unknowingly in dangerous situations
Is being abused or exploited with or without her awareness
Does not recognize triggers that lead her to act out sexually
Punishes herself for being sexual
Withdraws from sex with or without vaginismus.
Are any of these experiences part of your past or present experience?
Do you think and feel about some or one differently than the others?
Are any more difficult to acknowledge than others?
Are any more bewildering to you than others?
This workshop, "Addressing the Vulnerability of Women with Eating Disorders to Dangerous Sexual Liaisons," will be offered Saturday, April 7th from 10am - 1pm, in Los Angeles at The Center for Healthy Sex, $100 per person. 3 CEU's are available for MFT/LCSW.  (310) 843-9902 or This email address is being protected from spambots. You need JavaScript enabled to view it.to register or for more information.
photo: contributed by photostock
Who's
Online
We have 17 guests and no members online