Reconnaissance and Renascence
Details

Category: Healing Resources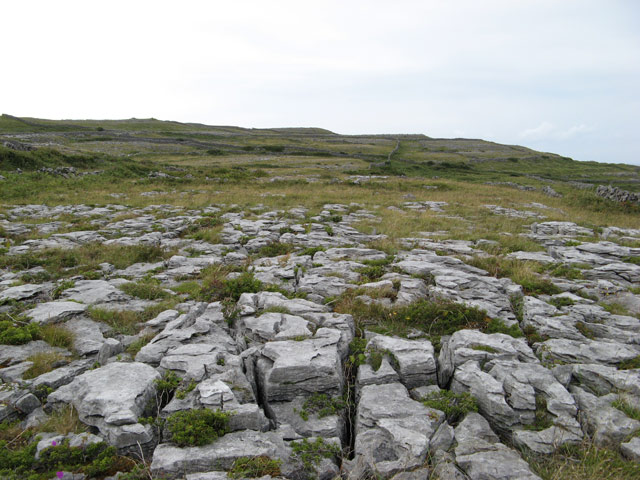 Finding my way back to these pages is a challenge.  I want to be here with you. My intention is clear: to suppport recovery and the new more fulfilled life when recovery begins to be established. My intention and committment is the same as it ever was.
Yet, I've had so many experiences since my last post I discover I don't fit into the perspective I had before.  My vision changed, expanded, deepened. I've come through pain, medical crisis, relationship clarity, romance, adventure, change in body chemistry and creative inspiration.  I'm more alive than I have been in a long time and didn't even know this kind of life force energy was available to me.
The main guiding principle I've learned is this:
Withdraw from what shuts me down. Step into what opens me up. Stay aware so I have the choice.
* Pix info
So I'm not picking up where I left off, although I may come around again to elaborating on the gifts of pain that create new and needed awakenings.  For now I'll share bits of my ongoing journey coming back to you.
My mantra and teaching lesson to myself and the children in my family is, "If you can't find it, clean up."  That means, if you can't find your sock, stop looking.  Put your attention to cleaning up your room. Do that and you will find your sock, and other things lost or forgotten too.
It also means, if you can't find clarity in your thinking, stop trying.  Clean up your thoughts.  Journal, make lists, write descriptions of what's in your mind.  Eventually, over time, maybe days, or weeks or months, your elemental themes will become clear.
So now, in wondering how to come back to my site, to you, to writing this blog on a regular basis I'm clearing more of my bookshelves behind my main computer, where I'm writing now.  Since this clearing actually brings me to the page I thought I'd share some of this process and let you discover what I discover as I discover it.
Ninety five percent of my marketing books are in bags, going to the Thrift Shop.  When Facebook and Twitter got established, when I was preparing for my book launch, when blogging was the new big thing, I did what I always do:  gather up books by professionals to learn what I could.  Now, with this reawakened heart and soul I want to write what's meaningful to me and set it free.  If what I say has value to you, you'll read it, perhaps talk about it, perhaps pass it on.  That's been the path for writing and art throughout time.  My marketing books collect dust, take up space and seem to be a loud echo to the noise of the marketing voices that pour through my inbox every day.
I like hearing what my friends and colleagues are dong.  I like hearing what writers and creatives are doing.  I like hearing about what past patients are doing. I like what's personal and meaningful to the sender and might be for me.  But I'm happy to part with marketing lessons.  I know enough to reach you who want to be reached. That's all I need. My time needs to go into writing what Ithink is valuable, what fills a gap in the world, a story that needs to be told, a thought that needs to be shared. Perhaps it's not out there for you to see, and that's what needs to be written.  That's where my time and energy need to go.
Clearing out the marketing books gives me lots more space on my shelves. That feels good.  Then I hit the notebooks.  Clearing them is not as simple as putting books in bags and carrying them to the trunk of my car.  (I almost wrote, "car boot" which shows my recent visit to the UK). Notes from old classes, papers from old study groups, phone numbers and notes from old conversations can mostly get tossed.
But what about notes in a scriblle I can barely make out that I gleaned from my zen teachers when I studied at the Buddhist Temple?  So I thought I would go through these and other notes I thought were valuable at the time and which maybe still are. I'll copy or translate or mistranslate them here so we can look together at teachings and musings that were critical in early formation of what has become a beautiful way of life.
Here's something from Ram Das:  Regarding bad LSD trips, you go out facing eternity and come back facing limiations.  My notes, not sure if it's him or me or a combination read:
Leting go is meeting the infinite.
We are all journeying to the infinite for ourselves and each other. That's me.
We fear that we will be swallowed up by the other who is entering the infinite.  That's Ram Das.
Question:  Where are you going to and from where?
I love this question.  In Bali villagers shout this question across the road as people, local or foreign, pass by.  It's an ongoing conversation. "Where are you going?"  "Where do you come from?"  "How long in Bali?"
When I got home I wanted to shout out those questions to people walking by in my Los Angeles neighborhood.  It seemed isolating not to have that conversation going 24/7.  
But I see that it's an ongoing question to ask yourself too.  It can get profound.  In fact, I think it might be a provocative series of journal questions to answer every morning for a few weeks.  Those questions can take you to new understanding of your current reality.
1.       Where am you going?
Look at this deeply and discover how you feel about your destination if you follow the path you are on.  Do you need to tweak or change? If so, how?
2.      Where do you come from?
You can answer this by geography, philosophy, heritage, personal history, ethnicity, religion.  It might be an eye opener to answer the quetion in all those ways and more that you can think of.
3.      How long have you been in this present condition?
You might be in your present mode of living for a short time or years or most of your life. If you have an eating disorder, that's part of your present condition. Often we have to really see clearly where we are before we can make any more toward being in a new, different and more fulfillingy place.
Please let me know if this thinking and experiencing trail is interesting or useful to you.  I see pages of scribbles to sort through.  Shall I continue?
(This is a heartfelt reading of Millay's poem on youtube. My mother read  this aloud often as we children tried to learn it by heart.  I can do a lot but not all.  My sister and I together can put it together.  I highly recommend that you find it written and read it aloud. Find your own emotional emphasis and tone. If you don't know this poem, I delight in your discovery.)
* Creative Commons Picture is of the limestone fields in Ireland.  The cracks between the stone vary from a few inches to many feet.  Some seemed to go to great depths. Arctic and tropical flowers grow side by side here in the niches of the stones. When I was methodically picking my way through these stones with my walking stick, the stones suddenly spoke to me .... in wisdom poetry. :)
Who's
Online
We have 74 guests and no members online