Psychotherapy and eating disorder recovery work take many forms. In this extensive grouping you'll find articles, links and discussions that include stories of individuals working through their healing process and descriptions of different treatment approaches.  Issues include trust, bingeing, starving, sexuality, fear, anxiety, triumphs, abuse, shame, dream work, journal keeping and more. Discussions regarding insurance and finances are here as well.  Reading these articles and participating in discussions will give you deep and varied windows into eating disorder recovery treatment.
Details

Category: Psychotherapy and Recovery Work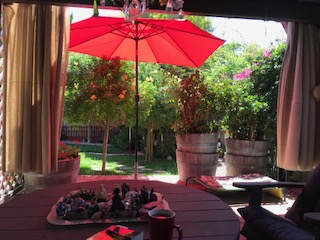 view from garden couch
As of early March my private psychotherapy practice, case consultations, dream analysis and now also corona adjustment issues are all virtual appointments. I use Skype, Doxy.me and Facetime, depending on what works best at the time.
Note: Since I offer my services online now, anyone in the state of California can have psychotherapy appointment. 
For limited dream analysis sessions or corona adjustment support - not psychotherapy, there is no geographic limitation.
I still offer a free telephone consultation for someone considering entering my practice or working with me in another capacity.  My phone number is: 310-474-4165. But the best way to contact me is e-mail: 
This email address is being protected from spambots. You need JavaScript enabled to view it.
.
Details

Category: Psychotherapy and Recovery Work


High drama in the world requires us to respond in the most stable and healthy way possible. Not easy, but possible.

Caronavirus news and the falling global financial markets can reignite old eating disorder feelings and behaviors. If you have been living without your eating disorder and now are shocked that it has kicked in during this time of fear and crisis you are not alone. Please remember, when crisis is upon us we need to center and think clearly. We need to take positive action to care for ourselves, externally and internally.
You will be limited if your eating disorder takes charge of your decision making. Yes, it can tap down your anxiety. But it also taps down your clarity of thought and your creativity. It stifles your perceptions of opportunity and your realistic approach to real problems both in the world and your immediate living situation. (See end of article for help resources.) 
Why is your eating disorder back?
Details

Category: Psychotherapy and Recovery Work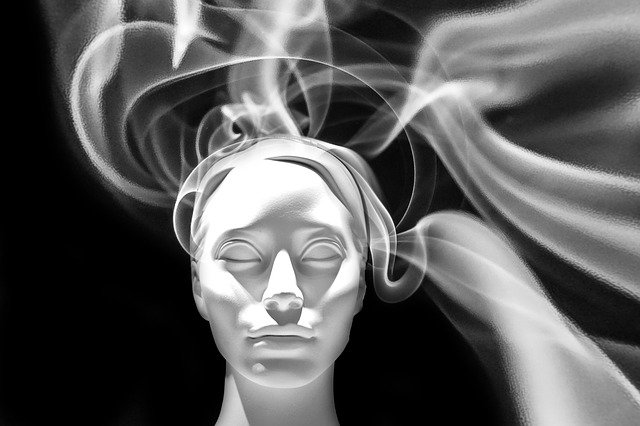 * Sorting out the swirl of fact, belief, projection, weaknesses and strengths
Don Miguel Ruiz
 states four agreements between us and the world that can bring joy, satisfaction, health, good relationships and success to our lives. Stating these agreements as clearly as he does gives us the gift of facing them. When we face them, we have an opportunity to see how we do and do not bring these agreements into our lives on a regular basis. That gives us the opportunity to see what's required to improve our lives. It's a wonderful guide to identifying issues that can be explored and addressed in psychotherapy.
What follows are each of his agreements and the psychological issues that might be indicated in psychotherapy work when you have difficulty honoring them.
"Be impeccable with your word. Speak with integrity. Say only what you mean. Avoid using the word to speak against yourself or to gossip about others. Use the power of your word in the direction of truth and love.

Details

Category: Psychotherapy and Recovery Work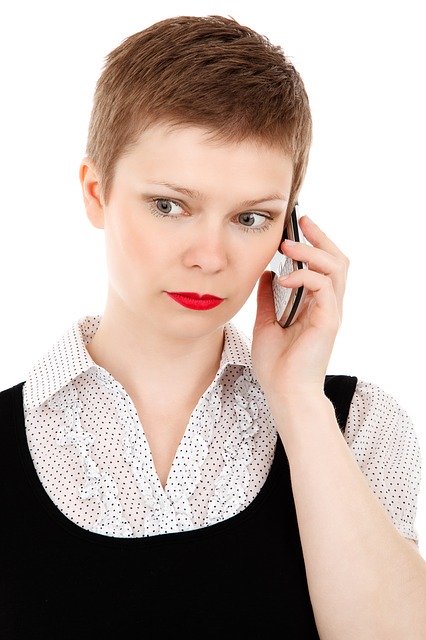 *Someone may call you to old behaviors. You may call (or want to) so you can return to old ways. Or you'll feel both internally.
On your path to joy be prepared for pushback. You are making time for reading, exploring, taking classes, attending seminars and concerts, writing and communicating with new people. You have disrupted the pattern of what was your ordinary day.
Others in your life may want to interrupt your set times for reading or walking or writing or visiting places in the community. You will need to defend your boundaries.
You may be the one who wants to postpone or cut short your explorations and new activities to revert to your old patterns. Moving on your new choices is sometimes fun and sometimes frightening. Your feelings of isolation, dullness, bewilderment
Who's
Online
We have 26 guests and no members online
Healing
Your Hungry Heart - the book