Eating Disorders, Trauma and Sexual Abuse: 15 Questions
Details

Category: Psychotherapy and Recovery Work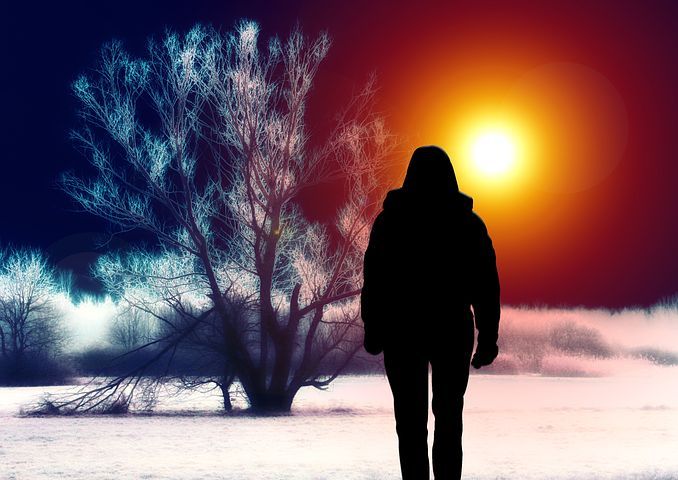 Question: What's hidden under your clothes, under your awareness, under your eating disorder? Answer: the path to your healing.
Let's be done with vanity being the cause of eating disorders? Let's be done with attributing character flaws and psychological weakness to people with eating disorders?

These beliefs are more than false. They undermine a person's appreciation of themselves, foster shame and inhibit seeking real help.

Find out what does help you.
A woman with an eating disorder rallies tremendous courage to start recovery work. Our culture adds to her need for courage by the constant criticism of eating disorder behavior and intense laser focus on women's bodies to appraise a woman's value or character or appropriate role or intelligence.
If you have an eating disorder you know that your symptoms cover more than your behavior with food. But maybe you think your other feelings and behaviors are not related to your eating disorder. Or maybe you think that those other feelings are simply a part of your natural character. It's possible that you are suffering from trauma.
In addition to your eating disorder behaviors please ask yourself these questions.
1.
Do you suffer from depression?
2.
Do you have suicidal tendencies?
3.
Do you have phobias?
4.
Are you addicted to drugs?
5.
Are you addicted to alcohol?
6.
Are you addicted to self destructive behaviors?
7.
Do you find yourself a victim in relationships?

8.

In your relationships, is someone always a victim?
9.
Do you experience a powerful sense of helplessness?
10.
Do you experience a powerful sense of terror?
11.
Do you feel isolated and unable to be accepted or acceptable as the real person you are?
12.
Do you have problems in your sexual life?
13.
Do you self abuse?
14.
Do you have social phobia?
15.
Do you experience anxiety?
Your answers to these questions can help you expand your view of your suffering and, hopefully, get you off the hope and belief that ending your eating disorder behavior will bring you relief and happiness in life.

Your eating behaviors are in place to help you cope with your suffering. The problem is that those behaviors add to your predicament.

It's your suffering that needs to be addressed in your recovery work. That starts with getting support in making yourself safe in this world.


The issues addressed in the fifteen questions are all related to trauma, abuse and sexual abuse in childhood or later in life. They are symptoms of PTSD (post traumatic stress disorder)
Several ways of coping with waves of emotion or body sensations that are intolerable - emotional and physical memories of abuse with or without cognitive memory - may be familiar to you.
1.
Eat a lot and make yourself safe by being big.
2.
Eat very little and make yourself safe by being small.
3.
Engage is binge activities of all kinds to flood your feelings of danger away.
4.
Use drugs, alcohol, food, media programming to numb yourself into a sense of safety.
These feelings and behaviors are rooted in your attempt to be safe when you learned, at some point in your life, maybe from an early age, that you are not safe.
Once you begin to appreciate the scope of your painful situation and accept that your suffering is not due to a shameful or weak character, you can reach out for real help. The "yes" answers you give are not proof of your weakness. They are evidence of untreated, unaddressed and maybe unspoken and secret trauma from the past.
You can heal. Help is available. Understanding and psychological knowledge and awareness of your situation exists. You don't have to struggle alone.

You don't need to reach for desperate behaviors to save yourself from your emotional and physical experiences. You don't have to live this way for the rest of your life.
Many therapists exist who know about your situation. They specialize in eating disorder treatment or addiction treatment or dissociation treatment. The core of your dilemma is based on trauma and they can help you work through it.
My eating disorder patients, without exception, need to extricate themselves from varying degrees of danger or exploitation they often don't recognize and even defend. With growing awareness and support they recognize how their feelings, behaviors and body signals relate to trauma from the past. They learn that trauma can be physical or emotional and learn how they may be bringing trauma causing situations into their lives on a regular basis as adults. With more awareness they mourn the childhood they wished they had, the adult relationships they tried to excuse and the fantasy life they created to keep themselves sane.
And, in the process of psychotherapy they build inner strength and gain useful worldly skills. They learn to cope with or evict dangerous and exploitive people from their lives.

The old identity of frightened victim falls away. They develop more courage and unleash their creativity as they build a new and healthy life as the whole person they have become.
You can too.

Look for therapists who know about treating people who answer "yes" to any of the fifteen questions above. Ask them how they approach PTSD issues. Let yourself discover who you believe might be a good match for you. Give that person a chance to help.
When I have a first consultation with a prospective patient, we are both deciding if we think we might be able to work with each other. You have power in making your choice.
Additional Note:
Judith Herman, in her respected work on psychological trauma,
Trauma and Recovery
,
helps us understand trauma in these words:
Traumatic events are extraordinary, not because they occur rarely, but

because they overwhelm the ordinary human adaptations to life. Unlike

commonplace misfortunes, traumatic events generally involve threats to life or bodily

integrity, or a close personal encounter with violence or death. They confront human

beings with the extremities of helplessness and terror and evoke the responses of

catastrophe (Herman, 1992).
Trauma and Recovery
includes discussions on sexual abuse, war,
natural disasters and crimes including rape. Herman acknowledges that all forms of trauma can cause damage to a person. But she says that sexual abuse, because of its ongoing nature plus the fact that it often involves a person close to the victim, is particularly damaging.
1.
Did you answer "yes" even once to the 15 questions?
2.
Does this information give you a more expansive view of your feelings and behavior?
3.
Do you feel anxious reading this material?
4.
Can you imagine a shaft of light in the darkness?
5.
What's it like for you as you get ready to call for help?
Please share what you can in the comment section. Your responses can help others and the response of others can help you.

Joanna Poppink, private practice psychotherapist in Los Angeles specializing in eating disorder recovery with women.

To schedule a free 15 minute telephone cnsultation with Joanna contact her e-mail

This email address is being protected from spambots. You need JavaScript enabled to view it.



To learn more about Joanna's practice, click here. Psychotherapy with Joanna
Resources:
Allen, J.G., Coyne, L., Huntoon, J. (1998). Complex Posttraumatic Stress Disorder in Women from a Psychometric Perspective.
Journal of Personality Assessment
, 70 (2), 277-298.
American Medical Association,
Diagnostic and treatment guidelines on child sexual abuse
. Chicago: AMA, March, 1992.
American Psychiatric Association (1994).
Diagnostic and statistical manual of mental disorders
(4th ed.). Washington, DC: American Psychiatric Association.
Beitchman, J.H., Zucker, K.J., Hood, J.E., daCosta, G.A., Akman, D., & Cassavia, E. (1992). A review of the long term effects of child sexual abuse .
Child Abuse & Neglect, 16
, 101-118.
Braun J, El-Gabalawy R, Sommer JL, Pietrzak RH, Mitchell K, Mota N.
Trauma exposure, DSM-5 posttraumatic stress, and binge eating symptoms: results from a nationally representative sample
.
J Clin Psychiatry
. 2019;80(6):19m12813.
Briere, J., & Zaidi, L.Y. (1989). Sexual abuse histories and sequelae in female psychiatric emergency room patients.
American Journal of Psychiatry
, 146(12), 1602-1606.


Browne, A, & Finkelhor, D. (1986). Impact of child sexual abuse: A review of the research.
Psychological Bulletin
, 99, 66-77.
Davies, J.M. & Frawley, M.G. (1994).
Treating the adult survivor of childhood sexual abuse: A psychoanalytic perspective
. New York: Basic Books.
Dancu, C.V. (1999).
Cognitive-behavioral treatment for adult survivors of childhood trauma: imagery, rescripting and reprocessing
. New York: John Wiley & Sons.
Day, A., Thurlow, K., & Woolliscroft, J. (2003). Working with childhood se.

xual abuse: A survey of mental health professionals.
Child Abuse & Neglect, 27
, 191-198.
Dickinson, L., Verloin deGruy, F., Dickinson, W.P., and L. Candib (1999).
Health-Related Quality of Life and Symptom Profiles of Female Survivors of Sexual Abuse
. Archives of Family Medicine
. 18, 35-43.
Evans, K. & Sullivan, J.M. (1995).
Treating addicted survivors of trauma
. New York: Guilford.
Frawley, M.G. (1990). From secrecy to self-disclosure: Healing the scars of incest. In G. Stricker & M. Fisher (eds
.), Self-disclosure in the therapeutic relationship
(pp. 247-259). New York: Plenum Press.
Herman, J. (1992).
Trauma and recovery
. New York: Basic Books.
Kellogg, N.D., Hoffman, T.J, & Taylor, E.R. (1999). Early sexual experience among pregnant and parenting adolescents
. Adolescence
, 43, 293-303.
Kendler, K., Bulik, C., Silberg, J., Hettema, J., Myers, J., & Prescott, C. (2000). Childhood sexual abuse and adult psychiatric and substance use disorders in women: An epidemiological and Cotwin Control Analysis
. Archives of General Psychiatry, 57
, 953-959.
Levitan, R. D., N. A. Rector, Sheldon, T., & Goering, P. (2003). "
Childhood adversities associated with major depression and/or anxiety disorders in a community sample of Ontario: Issues of co-morbidity and specificity
,"
Depression & Anxiety
,
17
, 34-42
Levy, K.N.; K.B. Meehan, M. Weber, et al. (March – April 2005). "
Attachment and borderline personality disorder: implications for psychotherapy
".
Psychopathology 38 (2),
64-74.
Levine, H.B. (1990).
Adult analysis of childhood sexual abuse
. Hillsdale, NJ: Analytic Press.
Molnar, B.V., Buka, S.L, & Kessler, R.C. (2001). Child sexual abuse and subsequent psychopathology: Results from the National Comorbidity Study.
American Journal of Public Health
, 9, 753-760.

Zawahir, Anna Bella. (2019). Subthreshold and Threshold PTSD Linked to Binge Eating. PsychiatryAdvisor



Who's
Online
We have 39 guests and no members online