Newtown Tragedy: How to talk and be with your children
Details

Category: Friends and Family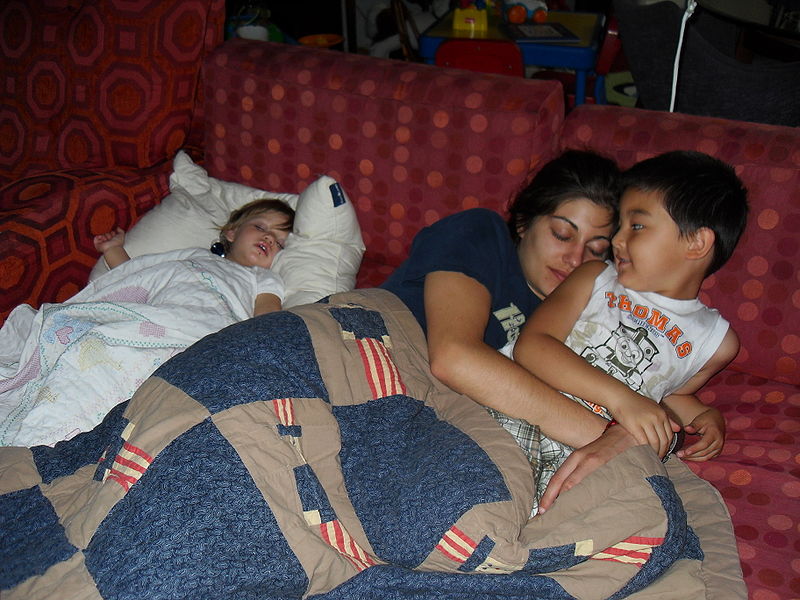 "I just want Christmas. I don't want to die," said a child huddling in a locked bathroom with her teacher at Sandy Hook Elementary School in Newton CT during the tragic shooting today that killed 27 people include 20 children. *re pix
Here are some suggestions about
how to care for your own children today
and in the coming weeks as the depth of this horrific event take hold of our hearts and psyches.
First, be clear that you are the adult caretaker of your child.  Your top priority is to keep your child safe, mind, body and soul. Emotions can be overwhelming today.  Your relief that your child is safe can flood you.
Holding feeling and bearing your feelings is the great challenge for people with eating disorders and throughout recovery. Today you can share your feelings with your child, but in a gentle way that is caring for them. Find your own way to feel and express your big feelings for your own soothing and relief. Those feelings may be overwhelming to your child.
If your child is nine or under, stop TV viewing. Yes, children will want to watch Christmas TV shows. But you cannot predict when a news bulletin will interrupt a program. Videos, photos, commentators or even someone having an emotional breakdown, will pepper the airwaves. Children need to be shielded from this.
With your child, if she is under seven it's best to keep her oblivious of this event if you can.
If he or she is older, then let her know:
You are safe.
I and many adults work to keep you safe.
A very sad and scary thing happened. We all feel sad and frightened. But they stopped the bad guy. He won't hurt any more people.
Love comes to you from family, friends, teachers and community. Many people are looking out for you.
Bad things happen in this world.
Let them talk about their feelings and what they think. Don't press them. Just listen.
Maybe we could write a letter or draw a picture to help.We could send something to children or teachers or parents from the Sandy Hook School.
Perhaps bring in a professional mental health counselor for your child and/or you and/or the whole family.

Give your child his or her favorite loving touches throughout the day and in the coming days, i.e. gentle loving hugs, running fingers through hair, cheek presses, etc.
Letting the people touched by this tragedy know you care helps the children feel empowered in a dis-empowering grief situation. It will probably help you too. You can write and draw with your child and send your creations  to Sandy Hook Elementary too. 
Please do not clutch your children to your chest with sobs of relief.  It will only frighten them more. But it's okay to hug them, maybe a little tighter, tonight.
And let your child know what it is so easy to share and know today:  You love your child. Your child is a precious gift in your life.  You treasure him, delight in him and dedicate yourself to his health, safety, learning, and well being. 
Please share your thoughts, experiences and feelings here.  I don't think there's a person in this country who isn't suffering from grief today. You can share big feelings here.
*P.S. This picture is not from Sandy Hook. It's a picture I thought would be particularly meaningful today.
Here's a list excellent resources about talking with children about tragedies
, complied by high school teacher, Larry Ferlazzo. 
Who's
Online
We have 36 guests and no members online