New Thinking About Eating Disorder Recovery
Details

Category: Healing Resources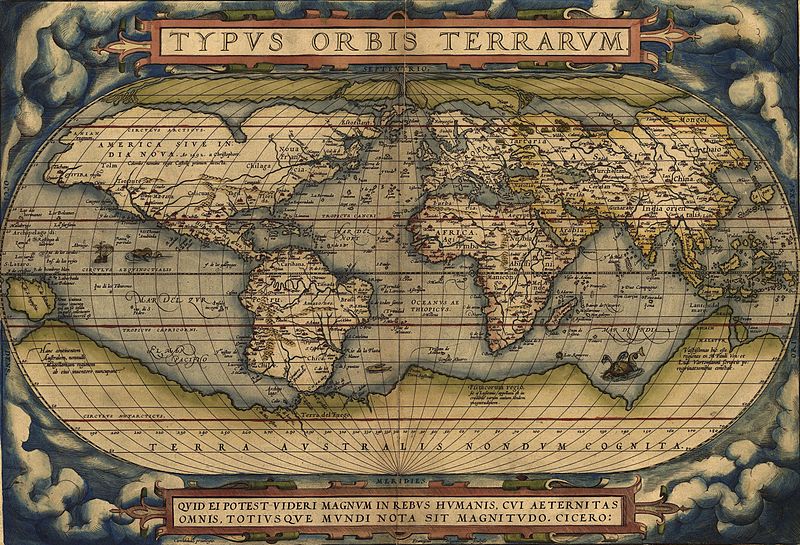 Hello Everyone,
I've just stepped a tiny toe into a new realm of thinking for me, and I invite you to see it unfold. I think we need a new map to find what we need on this site. Will you help?
*pix
Eating disorders create chaos in a person's life and mind.  Even a person whose eating disorder involves taking rigid control suffers from this chaos.  What she controls, like her food, her obsessive exercise, her forceful expectations on other people and her search for perfection in all things still creates a life full of personal, financial and medical problems. People suffering from bulimia or overeating or binge eating seek to control their emotional lives as well as their bodies and life situations through their eating methods and still, life can be unmanageable.
So I've been writing this blog based on the theory that the site will organize my article into appropriate categories I've created and that just about anything I write will be relevant to somebody's situation, depending on where they are in their eating disorder, e.g. no recovery, beginning recovery, onging recovery, post recovery and in psychological development and maturation focus stage.
This has been effective. Many people read this blog and let me know how articles and discussions help them.
But I've been noticing that the "self help" category is getting huge.  That needs to be streamlined so you can get to what you want and need in a more efficient way.
My book,
Healing Your Hungry Heart: recovering from your eating disorder
, is divided into chapters, each chapter covering a different life situation.  That's been working fine for readers. But we can be much more dynamic and flexible on the site and, eventually, in e-books.
So I'm starting a study of a different way of organizing.  It may take me a while to get clear on it.  I'm studying the new work of  a cognitive science left brain professor, Robert Glushko, from Berkeley and find what he has to say inspiring and motivating.  I'm excited about the possibilities.
I'm especially thinking about the whole concept of contextual thinking regarding eating disorders and just about everything else.  Eating disorders can create an obsessive tunnel vision kind of life for a person. You focus on what is a major matter of concern for you.  You act on it. You hide from it. You act out over it. You keep thinking about it.  Contextual thinking involves broadening your vision so you pay more attention to what is going on around you while you are having your experience.  It's like switching from a close up portrait to a picture where the background is included. For us, both the close up and the picture in context is required.
And, Glushko has me thinking about organizing by dimensions rather than categories.  I'm still not clear on what that means: level of recovery, kinds of obsessions, or types of emotions or more.
You can help as I go through this learning and experimental process.  
When you are looking for help, what are you looking for?
What kind of emotional state are you in?
What information helps you?
What kind of tone or emotion within the article or discussion helps you?
Help is such a general word.  I'm using it because I'm still thinking and am stuck in "sef help."
Help could mean: rescue, stability, inspiration, solace, comfort, soothing, motivation, reassurance, new direction. new resources, understanding, appreciation, confidence, knowledge, spiritual strength.  These might even be dimensions of organizing.
Please let me know your thoughts about this.  
What kind of organization would help you find what you want faster, more easily and in a way that is more useful to you?
 I want to know what it's like for you to be on the Internet looking for something, even if you are not sure about what you are looking for.  
What makes you stop at a site or an article?
What touches you so that you continue to read?
What's it like to flit from site to site and article to article, not finding what you want?  
Do you know what you want?
Are you hoping to find an answer to a question or a situation that you can't articulate in your own mind?
Does an occasion where you have to show up send you looking for help?
Does an anniversay trigger you and send you looking for help?
Does some acting out or potential to act out motivate you to look for what might help?
Are you faced with a difficult decision?
Your responses will help me think differently about how to organize the content on this site so it is more helpful to you.  Glushko said, "The content is not the experience. The book is the experience."
I've heard that before but didn't understand it until now.  At least I have a beginning of an understanding.  
If we, together, can find these different dimensions or categories or reasons or feelings you have that motivate you to search then I can create a better way for you to find.  And when we use these dimensions or categories then the process of searching and finding becomes more of a healing experience for you than just reading an article that pops up or searching around in the vast category of self-help.  Simply looking for what you want and need can be beneficial in itself when we organize according to what you need and in a way that is meaningful to you.
Please let me know how you think about these questions and answer what you can.  This is a big job I'm beginning. I'm certain that it will be more effective and eventually more useful to you if we do some of it together.
*pix
This work is in the public domain in the United States, and those countries with a copyright term of life of the author plus 100 years or less.
Who's
Online
We have 34 guests and no members online