If you do you may. If you don't you won't
Details

Category: Healing Resources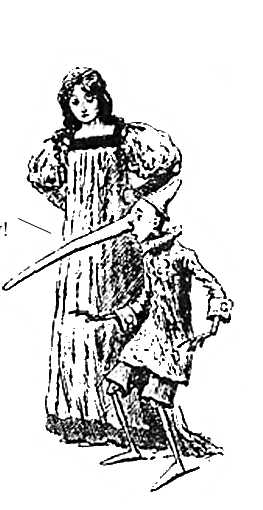 Even before you give up dieting, please give up promises that offer quick results with little or no effort.
Diets are just one in a plethora of "get rich quick" or "get benefits quick" ploys that take your money while making money for others. The key to surviving this onslaught is in your ability to recognize liars.
Katherine Gage has a new article out today,
"I've had it with people trying to get something for nothing."
It's about making money, but it applies to eating disorder and weight loss promises too.
Can you recognize a liar? Who are the Pinocchio's in your life? Recognize them and you'll find more freedom. (Be careful and brave.  You may have a bit of Pinocchio in you. Some lies we try hard to believe.)
Katherine writes a beautiful rant about marketing that screams, you can make $xxxxx.00 (a fortune) a day or a month or a year by working a half an hour a day (or a week) from your laptop on the beach in Tahiti (or some beautiful, expensive and exotic place).
It's also a rant about customers who ask, "If I buy your program can you guarantee me that I'll make $50,000 a month (or much more) for a few hours work a week?" (or much less).
Weight loss programs offer similar deals. "You'll lose weight fast while you eat what you want and don't have to exercise." "Lose thirty pounds in two months so you are ready for bikini weather." "live the life you've always dreamed of." Take a pill, drink a potion, follow a strict and/or bizarre diet, or surgically remove fat fast. You've seen it, heard it and may have tried out some of these promises.
Occasionally (not often, thank goodness) I get these questions: "If I do psychotherapy with you, can you guarantee that I will stop binging or purging or that I will lose weight?" "If I buy your book can you guarantee me that I will be cured of my eating disorder and that I will lose weight?"
If you are reading my articles you pretty much know my response.
"Of course not."
Your recovery depends on your dedication and consistency in doing the healing work required. The work is challenging, time consuming, has painful times, requires energy and dollars.
Psychotherapy and my book show you how to get on your recovery path. They shows you what your work is and support you as you move through what you must move through to heal and be free.
This is why I say, Healing Your Hungry Heart is not a book to read. It is a book to do. You can read right through it and maybe learn something or get some insight. But the healing power of the book rests in your doing the exercises on a regular basis. You take at least a month per chapter. When you finish, you do it all again. When you finish, you do it all again using the exercises in the Appendix.
Years ago a patient in my practice told me this story as she was coming to grips with the effort required to heal. She said:
A young medical student asks his anatomy professor,
"If I attend every lecture you give, read every book you assign and pass every exam you give, can you guarantee that I will become a doctor?"
The professor answers,
"No, I cannot give you that guarantee. But I can guarantee you that if you don't, you won't."
So please, toss the get rich quick and lose weight quick schemes into the circular file. Hit the delete button. Take your eyes off the billboard and focus on where you are really going.
I wonder, if we created two piles of one hundred dollar bills, one pile that was money spent on quick weight loss promises and one pile that was spent on real recovery work, which pile would be bigger?
Note: Quick weight loss, in my opinion, doesn't count if the weight comes back. That's an indication that you've bought into something from the weight cycling industry that traps you into yo yo dieting. This is when you think the diet is good and you are bad for gaining weight again. That's a lying Pinocchio talking within you. Real recovery isn't like that. Please, confront the liars and go for the real thing.
Have you participated in any fast money schemes? How did it/they turn out?
Have you participated in any quick weight loss promises? How did it/they turn out?
Can you recognize a liar?
How do you protect yourself from liars?
Any advice you can share from your acquired wisdom?
Picture: This photo (a derivative of the Pinocchio Paradox) is in the
U.S. public domain
because its copyright has expired. 
Who's
Online
We have 34 guests and no members online