Here you will find discussion and personal stories related to the particular stresses and challenges that come with holidays and special occasions.
Suggestions and recommendations are here for moving through these special days as best you can, depending on your level of recovery.
Details

Category: Holidays and Special Occasions
Are you traveling this season? Are you going to stay with family? Are you going with friends for a week or weekend of frolic, perhaps in the snow? Maybe you and a friend are taking a few days to be together on retreat in a lovely location. Perhaps you are traveling alone to a seminar, workshop, meditation retreat so you can share the holidays with other people and not be by yourself.

Challenges in Packing
Movement, planning to engage in movement, the activity of planning, making arrangements, having fantasies and hopes for a good time ahead can distract you from your eating disorder. Or, you can become anxious and overwhelmed by the many little tasks required to make the journey happen and binge, purge, avoid eating and sleeping and be in an irritable or anxious state.
Details

Category: Holidays and Special Occasions
Before you sail into fears about food, eating, bingeing, purging or compulsively eating this holiday season I invite you to look at what really helps you develop through your eating disorder. If you give attention to the non food areas of your life, you may be surprised at how well you can survive the coming holidays.
Holiday Challenges: the usual suspects
Yes, holidays are a challenge. The presence of family can be triggering. The absence of family can be triggering. The pressures of your own internal fantasies about what holidays should be and how they actually are may be strikingly different pictures. This can bring up anxiety and deep sorrow.
Details

Category: Holidays and Special Occasions
Give to hungry as part of eating disorder recovery philosophy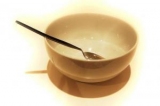 Moved by my Thanksgiving post about how people struggling with eating disorders might get as well as give benefits by helping to provide food for hungry people in this country and around the world Barb Oakes, a Heifer International Volunteer Coordinator in Illinois wrote with a broader suggestion.
Details

Category: Holidays and Special Occasions
Thanksgiving: Give instead of Binge
You can help yourself by helping others this Thanksgiving. Use the meaning of Thanksgiving as a recovery tool and discover real benefits to you.
*

Question 1: How can I get through Thanksgiving without bingeing or restricting?
Thousands of people with eating disorders are worried, anxious and downright frightened of Thanksgiving. If you are one of them you may be obsessing about food challenges. While you are genuinely concerned about how you will feel and act around food, the source of your fear is not food. The source of your fear is your certainty that you cannot take care of yourself well when pressure of family, friends, and life obligations descend. The source of your fear is around the expectations you feel around this holiday. Even if you are alone you can experience loneliness, anger, shame and a powerful sense of not belonging anywhere or being rejected. You feel as if this holiday, centered around family and friendship, proves that you are unworthy of love. A food binge, severe restriction or both can be dreaded ways to calm or remove your anxiety.
Who's
Online
We have 28 guests and no members online
Healing
Your Hungry Heart - the book