Here you will find discussion and personal stories related to the particular stresses and challenges that come with holidays and special occasions.
Suggestions and recommendations are here for moving through these special days as best you can, depending on your level of recovery.
Details

Category: Holidays and Special Occasions
A filmmaker who takes time lapse photography of flowers has much wisdom to share about eating disorder recovery.  His film (9.56 min) is in this post.
"We protect what we love," says cinematographer, Louis Schwartzberg, in his wondrous TED presentation of candid talk and heart moving film. I agree. As we expand our gratitude we expand ourselves. We become more capable of gratitude and then more capable of love.
Details

Category: Holidays and Special Occasions
Here is a gift to you and me from my guest blogger, Robyn Hussa. She's a gifted teacher, yogi and powerful force in eating disorder education, prevention and treatment. I feel more grounded, kind and grateful from reading her writing below. I hope you will feel the same and more as she gives us this gift for a kind and mellow Thanksgiving.
Below is a detailed practice to help you embrace a new kind of *gratitude, one that is  deeply respectful, and based on self-acceptance-based.  gratitude.  This  kind of gratitude cultivates loving-kindness and mindfulness toward yourself. It  requires us to lean into our truth in order to notice a moment and learn from what is really going on inside of our heart.
Details

Category: Holidays and Special Occasions
Thanksgiving is upon us. Will you be spending more time in front of the mirror asking, "Do I look fat?"  My guest blogger, Jean Fain, psychotherapist, teacher and author of The Self-Compassion Diet speaks to us today about giving yourself a diet of self compassion.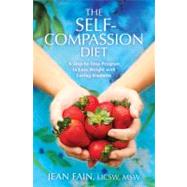 At this time of the year such a diet is more important than ever and will make your holidays a more joyful experience for you and the people around you. I'm delighted to offer you the wisdom and compassion of my respected colleague, Jean Fain.
Details

Category: Holidays and Special Occasions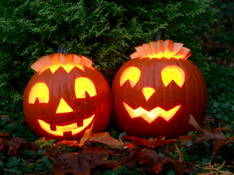 Here comes Halloween and the push to frolic in a candy binge that can lead to headaches, upset tummies, weight gain, irritability and hyperactivity followed by an emotional crash. Beware means be aware so you can care of yourself and the people you care about.  Here are some suggestions. These are useful for us all.  However, if you are a binge eater you may find these suggestions help you to enjoy a holiday that may otherwise cause you some eating disorder recovery anxiety.
Who's
Online
We have 30 guests and no members online
Healing
Your Hungry Heart - the book