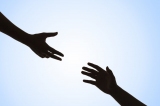 If someone you know and care about has an eating disorder, or if you think they might have an eating disorder, you may be looking for information on how you can help. Parents and friends of a person with an eating disorder may find supportive information here. Please browse the articles and resources in this helping others section.
Details

Category: Family and Friends
control Eating is controlled by many factors, including appetite, food availability, family, peer, and cultural practices, and attempts at voluntary control. Dieting to a body weight leaner than needed for health is highly promoted by current fashion trends, sales campaigns for special foods, and in some activities and professions. Eating disorders involve serious disturbances in eating behavior, such as extreme and unhealthy reduction of food intake or severe overeating, as well as feelings of distress or extreme concern about body shape or weight. Researchers are investigating how and why initially voluntary behaviors, such as eating smaller or larger amounts of food than usual, at some point move beyond control in some people and develop into an eating disorder.
Details

Category: Family and Friends
"When I was 12, a group of friends and I decided to go on diets. Sounds innocent, but I got carried away. After 3 months, long after my friends quit their diets, I still would not eat very much. What's so scary is
Details

Category: Family and Friends
St. Patrick's Cathedral
New York City
June 8, 1968
Excerpts:
"From his parents, and from his older brothers and sisters - Joe, Kathleen and Jack - he received inspiration which he passed on to all of us. He gave us strength in time of trouble, wisdom in time of uncertainty, and sharing in time of happiness. He was always by our side.
Details

Category: Family and Friends
  Learning your friend suffers with an eating disorder can shatter what you believed was an accurate picture of a normal and healthy relationship. You may be jolted into realizing that your understanding of the world around you is incomplete. People you know, perhaps close friends, can be in danger.
         Recognizing that deep rooted, destructive and often deadly pain exists in your friend can be a loss of innocence and an awakening to mortality and the suffering in the human condition. It's a difficult but valuable experience for a person at any age.
         If you live a fairly healthy and normal life it may be difficult and even frightening to hear your friend describe her internal experience. Often people with an eating disorder know they are on a destructive path and that their behavior can kill them.  Yet, they cannot stop. Some people are certain that no matter what day it is, they have six months to live from that day. They cannot plan a future or take anything or anyone really seriously since they don't believe they will be alive long enough to follow through on anything.
         Some people suffering from eating disorders are so caught up in their illness they have no idea they are sick. But you can see when a friend is dangerously thin and yet is still dieting. You can see when a friend has no time for social relaxation and conversation because she is obsessing about her studies and must exercise three hours or more every day. You see when a friend believes she is engaging in normal behavior and yet starves herself or seems to be afraid of food or finds ways to excuse herself so she can throw up after eating a meal or a snack with you. If you confront her she may lie to you, criticize you or be angry with you. She may cry and ask you to help her but demand that you not tell anyone about her secret. To your dismay she will then find ways to negate any help you try to offer.
         When you discover that someone you know is bulimic or anorexic, you may question your criteria for evaluating the world and the people in it. You might be hard on yourself, thinking that you should have known. But you can't easily identify someone who has an eating disorder.
         Some people are skeletal. Some are normally weighted. Some are a little overweight. Some are fat. Some of these people having eating disorders. Some look they way they do for other reasons.
         There are some physical symptoms of bulimia/anorexia if the person throws up a lot. For example, their cheeks get puffy -- like a chipmunk -- from swollen glands. The knuckles on their hands can be rough from teeth rubbing against them during self-induced vomiting. Tooth enamel can get weak and thin.  And there is a glazed-over look, what is called a "waxy smile" that accompanies many eating disorders.
         In many cultures that waxy smile is often considered beautiful, classical, goddess like or serene. So a particular perspective of beauty can help disguise or hide the disorder.
         Learning about the secret pain of eating disorders is a sad aspect of coming of age. You can help friend and yourself by learning what you can about eating disorders, how your age group is affected and sharing the information.
         You can help by taking good care of yourself. This is help by example. Yes, you can listen to your friend, but don't try to be her therapist. Suggest that she get a therapist so she can constructively work on her healing. Tell her you know that many people find help and recovery by getting professional treatment as soon as possible.
         Don't let yourself feel responsible for her welfare or believe that you can show her how to stop her eating disorder.  That's like trying to talk or love someone out of a high fever when they have pneumonia. Your friend's obsessive thinking and compulsive behavior around food, exercise and her body are symptoms of her illness.  She needs specific treatment to recover.
         Yet you can help her. The more healthy you are, the more you cherish your gifts of mind, body and spirit, the more you appreciate the caring in your life and the opportunities available to you, the more you will be an example of health and positive youth. This will show your friend and other young people with eating disorders, whether you recognize them or not, that a better way of living is possible. They will see the proof of this in you.
         No guarantees exist. Your friend may criticize you unreasonably. She may be embarrassed or ashamed because you know her secret.  She may withdraw her friendship temporarily once you know about her eating disorder.  She may find it difficult to face you.
         Regardless of these possibilities your example of kindness and consideration to yourself and others may be a major factor in your friend's healing process. The way you live your life may get her attention now or sometime in the future when you don't even know she is thinking about you.  You can show her in many little ways, so normal to you that you don't think about them, that a healthy way of living well exists.
         Your commitment to living an honest life based on integrity and health and using your talents to educate yourself and develop your abilities are more than giving gifts to yourself.  Your way of life becomes a gift to others. You might, through being a healthy and self-respecting person, inspire your friend to seek help and begin her path to health and self-respect.
         So when you discover your friend is bulimic or anorexic, be kind, be patient and stay strong in your own healthy ways of living. Health can be catching.
Details

Category: Family and Friends
Great Parenting Lessons Friends and Family Remember #1

This is the first of what will be a series of statements made by children expressing the long lasting positive influence of their parents.  It is my hope that these statements will be an inspiration to parents wishing to be the best mothers and fathers they can be.
It is also my hope that these statements will help people with eating disorders who are working to build their own inner resources to recognize what beliefs and attitudes they maybe lacking and can develop now.
These statements can serve as a reminder of what they did learn from their families or what they still need to learn now.
January 8, 2010 | 
4:29
pm
Vice President Joe Biden has released a statement about the recent death of his mother, which the White House announced today:
"My mother, Catherine Eugenia "Jean" Finnegan Biden, passed away peacefully today at our home in Wilmington, Delaware, surrounded by her children, her grandchildren, her great-grandchildren and many loved ones.  At 92, she was the center of our family and taught all of her children that family is to be treasured, loyalty is paramount and faith will guide you through the tough times. She believed in us, and because of that, we believed in ourselves.  Together with my father, her husband of 61 years who passed away in 2002, we learned the dignity of hard work and that you are defined by your sense of honor.  Her strength, which was immeasurable, will live on in all of us."
-- Kate Linthicum
Subcategories
Who's
Online
We have 31 guests and no members online
Healing
Your Hungry Heart - the book