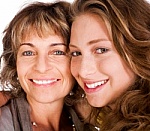 One or more people with an eating disorder in a family creates a myriad of challenges for everyone.
This section discusses some of the issues readers bring to this site in terms of treatment, relationships, family dynamics, stress and how people can help to understand and support one another.
Details

Category: Family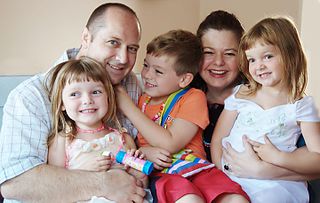 *pix
Do you have the courage to go into a burning building to save your child?
Of course you do.
The word courage comes from the Latin 'cor' meaning heart. Courage means going into the unknown despite fear and being led by the heart.
If your child suffers from an eating disorder her life is in danger. The steps you take to try to save her are not as clear as rescuing her from a fire. You can't reach into her inner world and pull her out of a destructive way of thinking, feeling and behaving. But, you can take some heart-guided actions that help to support and heal your child. Some actions may appear straightforward while others may be confronting and painful. However, like facing any danger to rescue your child, your love and courage will equip you to face the challenges ahead.
Details

Category: Family
Writing your story is a powerful eating disorder recovery tool whether it be keeping a diary, journaling, writing letters to yourself or God or your wisdom source. Healing Your Hungry Heart contains many ways to write your way through eating disorder bumps and crises on your way to solid healing.
I was delighted to speak about writing as part of eating disorder healing yesterday with Janet Larson Melugin on blogtalkradio yesterday.
Details

Category: Family
During my radio conversation with Janet Larson Melugin I realized the chapter on family in my book, Healing Your Hungry Heart, is helpful to mothers and fathers who are worried about their teen daughters who suffer from an eating disorder. The book helps the reader understand daughters vulnerable to developing eating disorders.
These questions occurred to me:
Mothers and Fathers, how can you help your daughter?
Teen daughter, how can your mother or father help you?
Adult daughter, how do you wish you mother or father could help in your eating disorder recovery?
Who's
Online
We have 28 guests and no members online
Healing
Your Hungry Heart - the book