Mental Health Clinics in Los Angeles: westside
Details

Category: Help Resources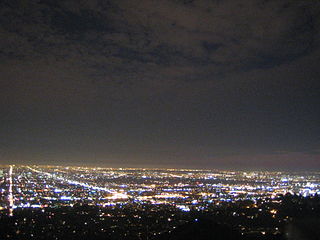 (Unless noted specifically, these 27 listings are for your information and do not constitute an endorsement by
Joanna Poppink, MFT
or anyone associated with EDR)
*pix West Los Angeles at night from Griffith Observatory. If you would like to suggest more services, please let me know or simply add them in the comment section.

Anderson & Anderson
12301 Wilshire Blvd
Los Angeles, CA
(310) 207-3591

Anne Sippi Clinic
2457 Endicott St
Los Angeles, CA 90032
(323) 227-5252

Aviva Family and Children's Services
7120 Franklin Avenue
Los Angeles, CA 90046
(323) 876-0550

The Biofeedback Institute of Los Angeles
6542 Hayes Drive
Los Angeles, CA 90048
(800) 246-3526

Children's Bureau
3910 Oakwood Avenue
Los Angeles, CA 90004
(323) 953-7356

De Mello Institute
520 Arizona Avenue, Santa Monica –
(310) 451-8880
(310) 451-8880

Didi Hirsch Community Mental Health Center
1233 S La Cienega Blvd
Los Angeles, CA
(310) 390-6612

Eating Disorder Center of California
520 S Sepulveda Blvd # 208
Los Angeles, CA 90049
(310) 472-3728

Latenite Counseling Service
2100 Sawtelle Blvd # 204
Los Angeles, CA 90025
(310) 268-8282

Lovaas Institute for Early Intervention
11500 West Olympic Boulevard
Suite 460
Los Angeles, CA 90064
(310) 914-5433

New Directions
Provides comprehensive services to thousands of veterans in Los Angeles County.
11303 Wilshire Blvd., VA Bldg. 116
Los Angeles, CA 90073-1003
24-Hour Assistance: (310) 914-5966

Open Paths Counseling Center
12655 W. Washington Blvd., Suite 101
Los Angeles, CA 90066
English 310-398-7877
Spanish 310-967-6090

Primal Institute
10379 W Pico Blvd
Los Angeles, CA 90064
(310) 785-9456

Program For Torture Victims
3655 S Grand Ave
Los Angeles, CA
(213) 747-4944

Southern California Counseling Center
5615 W. Pico Blvd.
Los Angeles, CA 90019
(323) 937-1344

Women's Clinic & Family Center
9911 West Pico Boulevard, Los Angeles –
(310) 203-8899
West Los Angeles Low Fee Referrals

Here are some referrals to counseling centers which offer lower fees. (The Saban Free Clinic offers free services.) Therapist credentials working in the clinics listed below range from to interns who are not yet licensed, but whose work is supervised by licensed clinicians, to fully licensed experienced clinicians.

Airport Marina Counseling Center
7891 La Tijera Boulevard
Los Angeles, CA 90045-3145
(310) 670-1410

Antioch University Los Angeles Counseling Center
staffed by licensed Marriage & Family Therapists and Clinical Psychologists, as well as MFT trainees and interns. provides specialized counseling services to the West L.A., Venice/Marina del Rey, Culver City and Beach Communities
(310) 574-2813, x. 409
(I did part of my internship here years ago to gain my hours to qualify for my clinical license. The interns are Antioch students. The supervisers are licensed clinicians who teach at the school. In my opinion it remains a fine program.)

Campion Counseling Center
1453 16th St Santa Monica, CA 90404
(310) 828-6007

California Graduate Institute (CGI)
Counseling Center Substance Abuse Program
1145 Gayley Avenue 3rd Floor
Los Angeles CA 90024
(310) 208-7187x540
(310) 208-7187

Hedda Bolgar Psychotherapy Clinic
9911 West Pico Blvd. Suite 720
Los Angeles, CA 90035
(310) 277-8903

-----

Saban Free Clinics
The Saban Free Clinic provides free high-quality and compassionate medical and dental care, social services, crisis intervention counseling and education and outreach to men, women and children in need. For appointments at any of the four locations, call (323) 653-1990

Four Los Angeles Locations for Saban Free Clinics:

Beverly Health Center
Seniel Ostrow Building
8405 Beverly Boulevard (at Orlando)
Los Angeles, CA 90048

The S. Mark Taper Foundation Health Center
6043 Hollywood Boulevard
Los Angeles, CA 90028

Hollywood Wilshire Health Center
5205 Melrose Avenue
Los Angeles, CA 90038

The Wallis Annenberg Children and Family Health Center
5205 Melrose Avenue
2nd Floor
Los Angeles, CA 90038
323-653-1990

-------

Maple Counseling Center
www.tmcc.org
9107 Wilshire Blvd # Ll
Beverly Hills, CA 90210-5520
(310) 247-4900
Southern California Counseling Center
5615 W. Pico Blvd.
Los Angeles, CA 90019
(323) 937-1344
(I actually supervised interns at this clinic many years ago. It was an excellent treatment center with warm hearted people then, as it is now.)

*pix photo by Serouj
copyright holder of this work releases this work into the public domain. This applies worldwide.
Who's
Online
We have 19 guests and no members online