Eating Disorder Recovery Affirmations 11-20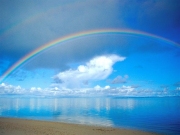 Affirmations used on a regular basis open positive pathways in your heart, mind and imagination.  Over time your psyche accepts that what you affirm is possible, and you will recognize opportunities.  How to use these affirmations
I am efficient and creative in my work.
I have ample time to relax and enjoy life.
I am lovable.
I delight in learning. I take classes and read books on subjects new to me.
I invite friends to join me in simple pleasures.
I read aloud from my Triumpant Journey Journal and accept all my experiences as valid.
I learn more about my value and inner life every day.
I honor my mind, my body and my spirit every day.
I give myself respect and encouragement to grow as a kind and loving person.
I stand up for what I believe.
 
Find More Affirmations:
Who's
Online
We have 29 guests and no members online