Here you will find articles discussing the various ways culture and media can affect both the development of an eating disorder and eating disorder recovery.
Links to various articles in the news and other websites and blogs representing cultural voices will be posted here along with commentary.
Details

Category: Culture and Media
Question: Oh, no!  What should I do? My natal cleft (butt crack) shows when I bend down in my jeans or when my friend picks me up. I must have such a huge fat butt! I'm so embarrassed.

Why would you jump to the conclusion that a piece of fabric determines your size and beauty?

Your butt is just fine. Please remember, your jeans are the end result of an entire industry pushing a product to make money. If you let the designing and marketing machinery have power to set you off in criticizing your body parts
Details

Category: Culture and Media
ED_Bites ran a thoughtful post on the effect eating disorders may have on people with eating disorders.
I agree with Carrie that the media does not cause eating disorders. However, the media does play a role in supporting eating disorders by displaying impossible bodies as if they were normal and easy to maintain in a healthy way.

The lap band advertisements are worrisome as well. Here in Los Angeles we have billboards as well as radio and I think TV ads touting the simplicity and speed of lap band procedures to instantly remove pounds and unhappiness.

These procedures are advertised as if they were a convenient and simple way to bring freedome and happiness. I can appreciate someone wanting that promise to be true. But a quick fix doesn't touch on the underlying reasons for the weight. It just strips a person of defenses leaving her more vulnerable.

Deep psychological work is usually required for long lasting freedom.
-------
Free Los Angeles Community Program on holiday stress and problem eating issues, Dec. 8, 2009.
Details

Category: Culture and Media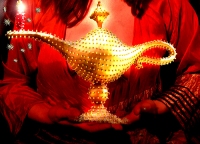 Weight loss seminars sell dreams: Pretty promises packaged in fast, easy to use vials, bottles and boxes, wrapped in colorful celophane and offering quick weight loss and a life of friendship, career advancement, love and romance. Eat, drink, massage and vibrate your way to slim beauty. Please be aware and recognize the shiny magic lantern that promises to grant your wishes but delivers dissipating smoke.
Details

Category: Culture and Media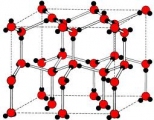 People with a history of eating disorders have a history of not recognizing or being able to create necessary boundaries. Have you learned to appreciate boundaries? 
Who's
Online
We have 31 guests and no members online
Healing
Your Hungry Heart - the book