Eating disorder symptoms do not define a person
Details

Category: Culture and Media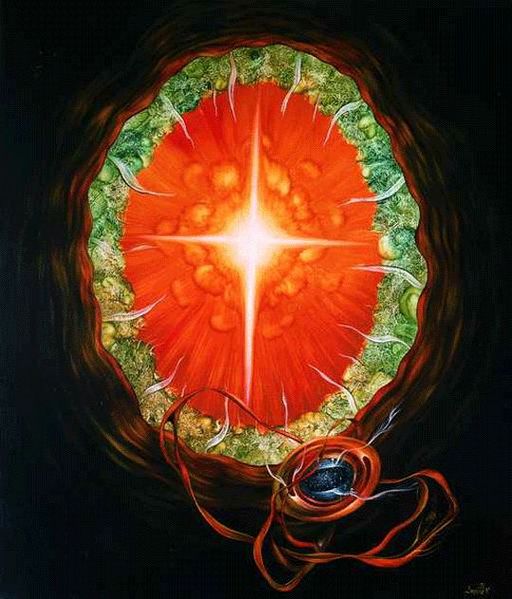 Light from within, the essential nature and energy of the whole. pix *
If you suffer from an eating disorder you may not know the difference between your symptoms and your authentic identity. Knowing you have an identity that is different and more powerful than your eating disorder behaviors is a vital component in your recovery.
Our culture often applauds people for symptoms, like being a workaholic, and criticizes for others, like being a drunk or an overeater,,,, because our culture fails to recognize the differences between symptoms, behaviors and identity.
In the book and then the movie,
Captain Newman, M.D
. Captain Newman is in a PTSD ward with a seriously disturbed patient. The patient is wildly upset and the doctor is shouting.
Later the nurse expresses her disappointment and horror with the doctor, saying,
"How could you shout at your patient like that?"
Dr. Newman responds,
"I wasn't shouting at my patient. I was shouting at his symptoms."

I was and am still moved with compassion at that moment in the story. That moment was about how a psychotherapist preceives symptoms as part of an illness from which the patient can recover. The symptoms do not define the person.
A profound aspect of eating disorder recovery occurs when a person with an eating disorder discovers she is a valuable human being with untapped riches that are blocked, not by her character or basic nature, but by symptoms of an illness.
When a person gets a hint of this fact, she feels a surge of hope and renewed dedication to getting well.
Imagine your relief and freedom if your eating disorder symptoms vanished and you alone, in your authentic state, remained. Your questions then become:
What do I care about?
What is my life's work?
How will I equip myself?
Who do I want in my life?
How do I want to use my time and energy?
Without the symptoms of your eating disorder you are free to ask yourself these questions with delight and wonder.
How close can you get to responding to these questions without your eating disorder symptoms getting in the way?
If you feed your authentic self rather than your eating disorder, your authentic self will grow stronger.
Your true personhood will emerge, perhaps to your surprise, because your good personhood is a grand presence.
Contact Joanna for a free telephone consultation:
This email address is being protected from spambots. You need JavaScript enabled to view it.
California psychotherapist, Joanna Poppink, MFT, offers psychotherapy, guided imagery sessions and dream analysis. All appointments are virtual.
For more information go to this link:
Psychotherapy with Joanna Poppink
* painter: Václav Švejcar, "Light of the Cross".
Who's
Online
We have 34 guests and no members online