In the midst of tragedy, your eating disorder recovery matters
Details

Category: Culture and Media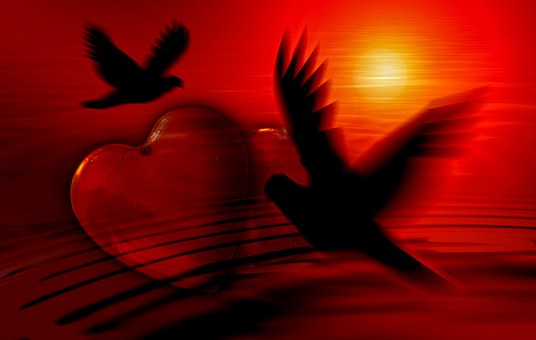 *pix
Your health, strength, courage and will can spread healing love in this world. Stay committed to your recovery. The world needs you.
On July 13 I received an e-mail from my friend Anne, subject line, "Hello from Paris." She is travelling in Europe with her husband and about to take a small river boat journey through the center of France to Nice. I didn't respond right away. Her post got lost in a mass of e-mails in my inbox.
The next day I joined millions of people throughout the world in shock, horror and grief as Nice got her heart ripped out by a man with a truck and guns. We were still reeling from the police being attacked and killed in Orlando. Today, July 17, police were lured to their death by a phony 911 call in Baton Rouge.
Distant Tragedy Comes Home
This afternoon, suddenly, during a personally idyllic Sunday at home, my heart lurched. Anne! What did her e-mail say? When was she going to Nice? Would she and Steve be at a fireworks display to celebrate Bastille Day? Are they alive? hurt?
I sent a post, fast, asking questions. And, not to show panic, I told her a little about my happy Sunday. Still no reply.
On rereading her post, which I finally found, I saw that her tomorrow from the 13th involved going to Giverny, to see Monet's home, studio and garden. She said she was in Paris for a few days, but I don't know if she was at the beginning or end of those days.
Still, going to Giverny on the 14th gives me hope that she missed the heartbreak and fear in Nice. She may not be near Internet access. She's not the type to be glued to her communication technology. I have to wait to hear.
I love Anne. To imagine her near such danger shook me hard. Miles between Los Angeles and Nice disappeared. The agony of France was part of my life now.
I had planned to write an article for this blog today, a new one about eating disorder recovery. Beloved children are inside my house, safe. They are eating humus and cucumbers, crackers and cheese, ice cream bon bons and watching a favorite show about superheroes. My dogs, Treya and Jeffrey, are traveling between them and me in my garden office to make sure all is well and that they get all the petting and cuddles they want. The garden is lovely and honeysuckle is growing in this mild sunny day.
What Can We Do?
But tragedy and horror is bursting in this world outside my Sunday bubble. What can I do? What can you do?
Perhaps you've asked yourself these questions. I have an answer. It's the same answer I have for just about everything. It comes in different forms:
Be as healthy in mind, body and spirit as you possibly can.
Keep learning, expanding your life and standing up for what you value.
Give yourself understanding and compassion so you can thrive.
Give others understanding and compassion so the world thrives. (If you can't, then put yourself in surroundings where you can learn understanding and compassion)
Incredible Power of Your Recovery
Above all, to you my readers, dig in deeper for your eating disorder recovery. The world needs you. The world needs the wisdom you develop from your tribulations within this illness and in your recovery work. You can share that wisdom once you emerge from your eating disorder whole and clear.
Your journey to recovery makes you a holder of universal knowledge, a message carrier through your thoughts, words and deeds that conveys courage, grace and strength in confronting reality. It empowers you with the kindness required to heal and befriend.
My hope is that bit by bit, step by step, person by person kindness, wisdom and healing will spread through the world so tragedies like Orlando, Nice, Baton Rouge, and other other tragedies throughout the world will be no more. Your recovery is unique to you, centered in you and yet is part of a universal healing. Every moment of your recovery work matters. Making peace within yourself makes you a peacemaker in the world.
No word from Anne yet.
July 18 - just got word from Anne. She and her husband are fine. They hadn't yet arrived in Nice. So relieved and grateful!
Joanna Poppink, MFT, Los Angeles eating disorder recovery psychotherapist


*pix
public doman, heart, dove, silhouette, love, luck
heart, dove, silhouette, love, luck
Who's
Online
We have 42 guests and no members online