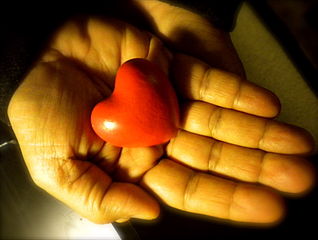 Inspiring details of anorexia recovery challenges are in this letter from a courageous 57 year old woman. (Letter reprinted with permission of author. Name changed to protect confidentiality.) *pix

Letter from Laurel
Joanna,

I am so blessed to be on your mailing list! So blessed to "hear" you when you communicate about eating disorders. So blessed that you 'have been there', that you also are a healer, and that you share so much of yourself, and of what you have learned.

My history: anorexia from 16 - 57 years old; mother bulimic for 45 years

I am 57 years old (and have written to you before), and my anorexia began when I was 16 and hospitalized in NYC.

But before that, I strongly remember wanting to steal a lot of food. ..The feeling that I "needed a lot of food".

My mother was bulimic for 45 years, and she died of esophageal-stomach cancer, secondary to all of that purging and alcohol abuse and smoking....


But I am surviving! And I (finally) feel as if I am recovering.

Facing an eating disorder trigger. Last night, I was in a situation with a woman about whom I had an idea that she has eating dis-order. Traditionally, this is such a trigger for me.

In my crazy thoughts, I think that I somehow will be able to be the one that controls her ED.... (crazy thoughts, and probably a result of living with my Mother....)

Anyway, as I looked at her, and 'stared' at the way she was eating, I could clearly see ED behaviors (small bites, body language that was saying how scared she was to be eating.) As I struggled with my obsession with this woman, I started fantasising, and setting up a Binge in my Mind.

But I kept on talking to myself.

Overcoming the eating disorder trigger I asked myself: What do I need right now? What am I depriving myself of? I was not hungry, clearly. I was running from uncomfortable feelings.

And then ---- I realized: Of course, she DOES have an eating disorder, AND SHE IS SUFFERING. And I know that suffering, and I found a pocket of Compassion in My Soul for her.

I did not binge, I made it through, Joanna, and I am so glad. So glad. Compassion for self and others, passion for life This is what it is about, I believe.

Not dipping into the ED behaviors, but developing compassion for my Self, and finding out who I am, and what I believe, and dedicating myself to my Life!

Thank you so much, Joanna.

Laurel
cc: to my ED therapist and to my ED nutritionist

Reply

Dear Laurel,

Thank you so much for writing! Your experience that you share is a major recovery moment. Once a moment like that occurs you'll find that you have another and yet another. And so recovery gains momentum in your life. I'm so happy for you. May I have permission to post your letter on my blog? I'll change your name, of course. I am certain your post will inspire many other people.

Warm regards and many congratulations,
Joanna

Reply

Surely, Joanna, that would be a privilege and an honor to be posted on your blog. Thank you, Joanna. Please, if you can, tell other people that "moments like" the ones I experienced lead to increased momentum in recovery. I am able to feel that too. I am blessed to know you.

Laurel

I'm confident that people will feel blessed to know Laurel's story and draw strength and wisdom from her experience.

*pix English: taking care of our heart
Date 13 November 2013, 05:26:54
Source Own work
Author Enver Rahmanov
licensed under the Creative Commons Attribution-Share Alike 3.0 Unported license.