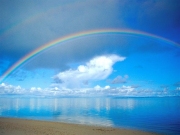 Affirmations used on a regular basis open positive pathways in your heart, mind and imagination.
Over time your psyche accepts that what you affirm is possible and you will recognize opportunities.
How to use these affirmations.
I am careful to honor my schedule and responsibilities.
I am clear and calm.
People in my life are present for our mutual learning.
I treat humiliation as a teacher that helps me get my priorities straight - friends, family, community.
I follow up on my projects.
I interact with new people.
I succeed where I put my efforts.
I think the thoughts that will produce happiness in this situation.
I manage large and small sums of money well.
I speak what I know from my heart.
Find More Eating Disorder Recovery Affirmations: