Eating Disorder Recovery Affirmations 81-90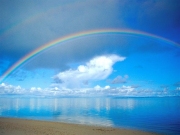 Affirmations used on a regular basis open positive pathways in your heart, mind and imagination.
Over time your psyche accepts that what you affirm is possible, and you will recognize opportunities.
How to use these affirmations.
I offer what I know in terms people can understand.
I am beautiful.
People are glad to be with me.
I attend to practical, concrete matters.
I make amends as soon as possible.
I make amends promptly with a steady presence.
I take timely right action and engage in correct conduct.
I live in an endless sequences of now moments.
I discard outmoded relationships including any relationship with myself that is no longer relevant to my improving life with myself.

I create my future in now moments.

 
Find More Eating Disorder Recovery Affirmations:
Who's
Online
We have 29 guests and no members online