Eating Disorder Recovery Affirmations 61-70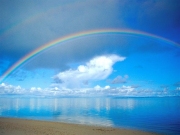 Affirmations used on a regular basis open positive pathways in your heart, mind and imagination.
Over time your psyche accepts that what you affirm is possible, and you will recognize opportunities.
How to use these affirmations.
I am thriving. The best is here for me to call into existence now.
I turn knowledge into positive action.
I share my goals.
I find my learning.
I share my tasks.
I share my dreams.
I let others help.
I am adult.
I am open
I let others know my life.
 
Find More Eating Disorder Recovery Affirmations:
Who's
Online
We have 23 guests and no members online