Eating Disorder Recovery Affirmations 31-40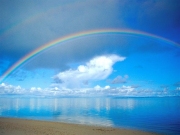 Affirmations used on a regular basis open positive pathways in your heart, mind and imagination.  Over time your psyche accepts that what you affirm is possible, and you will recognize opportunities. How to use these affirmations
Courage unifies me.
I know what I know.
I shift from a limiting mental state to a limitless mental state easily and consistently.
I can find peace in myself.
I know when to let go and move on.
I explore where my creativity and bliss lead me.
I use anxiety to create.
I get adequate rest, exercise and nourishment.
I love my friends and family.
My friends and family love me.
 
Find More Affirmations:
Who's
Online
We have 36 guests and no members online