Eating Disorder Recovery Affirmations 21-30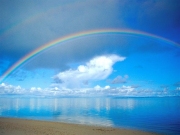 Affirmations used on a regular basis open positive pathways in your heart, mind and imagination.  Over time your psyche accepts that what you affirm is possible, and you will recognize opportunities.  How to use these affirmations.
I am kind to myself and other people.
I know how to care for myself.
I can forgive.
I can love.
I am free.
I am getting better and better in every way.
Creativity is a blessing I accept.
I am generous with my creativity, myself and others.
I tolerate my feelings, think, decide and then act or not act in the best interest of all concerned, caring for myself and my loved ones.
I accept God/Goddess's help unfolding my life.
 
Find More Affirmations:
Who's
Online
We have 30 guests and no members online