Eating Disorder Recovery Affirmations 131-140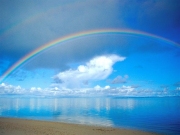 Affirmations used on a regular basis open positive pathways in your heart, mind and imagination.  Over time your psyche accepts that what you affirm is possible, and you will recognize opportunities.  How to use these affirmations.
I deserve only success.
I am healthy.
I am prosperous and happy.
I breathe, enjoy and ask for what I want.  The rest unfolds as it is.
I have faith in my ability to heal.
I listen to others and learn.
I follow my bliss.
I follow my honor. 
I am honest with myself and others.
I appreciate the progress I am making in caring for myself.
 
Find More Eating Disorder Recovery Affirmations:
Who's
Online
We have 24 guests and no members online