Eating Disorder Recovery Affirmations 111-120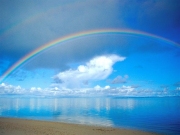 Affirmations used on a regular basis open positive pathways in your heart, mind and imagination.  Over time your psyche accepts that what you affirm is possible, and you will recognize opportunities.  How to use these affirmations
I am healthy.
I am a good age to be.
I am attractive.
I take adequate action.
I am strong and calm.
I am playfulrealistic about my shortcomings and work to improve myself.
I am humble.
I care for myself.
I am finding my way in this new world.
I am creating opportunity.
 

Find More Eating Disorder Recovery Affirmations:
Who's
Online
We have 46 guests and no members online