Eating Disorder Recovery Affirmations 1-10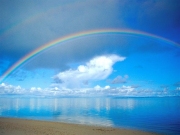 Affirmations used on a regular basis open positive pathways in your heart, mind and imagination.  Over time your psyche accepts that what you affirm is possible and you will recognize opportunities.  How to use these affirmations
I happily nourish my body and receive full satisfaction from moderate meals da
I welcome all my feelings knowing they guide me to my true self.
I deserve love and respect as I am.
I enjoy excellent health.
I have abundant energy.
I enjoy the colors, smells, and feel of life around me.
I am confident in the workings of my mind.
I am trustworthy. I can rely on me.
I say "yes" only when I mean it.
I say "no" when I feel it and mean it.
 
Who's
Online
We have 22 guests and no members online