Welcome to Eating Disorder Recovery


Here you can find guidance, information and inspiration on your path to recovery.
If you suffer from an eating disorder now or in the past or know someone struggling with an eating disorder and want support and help, please call or write to Joanna for a free telephone consultation.

(310) 474-4165 or

This email address is being protected from spambots. You need JavaScript enabled to view it.



A health magazine is asking for tricks men and women can use to stay motivated on a weight loss program. (sigh).  The real trick in losing and maintaining weight loss is to engage with your illogical emotional mind.
If you are overweight, reaching and sustaining a
An emotionally painful recurring image of a frightened child described in a comment on my site stays with me.  I'm responding here  because this type of imagery affects many people in or near doing deep recovery work. Eating disorder behaviors create a false promise of rescue. What follows are ten tips for genuine resolution.
The commenter wrote:
if I could just rid my mind of the image of myself as a little girl..it's a constant image...I am alone, I am scared and I am silent. It feels like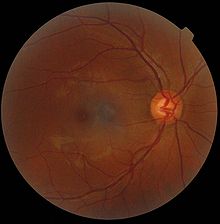 Research is showing that fading vision is part of the anorexia experience.
Anorexia deteriorates the body like a fast forward of the aging process. We now know that 17 year old girls with severe anorexia can have the fragile bones of what used to be considered a symptom of old age: osteoporosis . What my physiology professor at UCLA called "over forty eyes" when he reached for his reading glasses, is becoming noticeable in women of all ages who starve. How is your vision lately?
Often in my psychotherapy practice a woman feels shame, self-doubt and is quick to both please and defer to authority figures. In moving through our therapy experience together we discover that in her past she may have been sexually abused or molested. If she were not so blatantly misused she often was disparaged, controlled and criticized, even punished and restrained because of the passions she aroused in adults.
The New York Times published this article today: Lechery, Immodesty and the Talmud.
...once you judge a female human being only through a man's sexualized imagination, you can turn even a modest 8-year-old girl into a seductress and a prostitute.

 
Who's
Online
We have 58 guests and no members online
Healing
Your Hungry Heart - the book